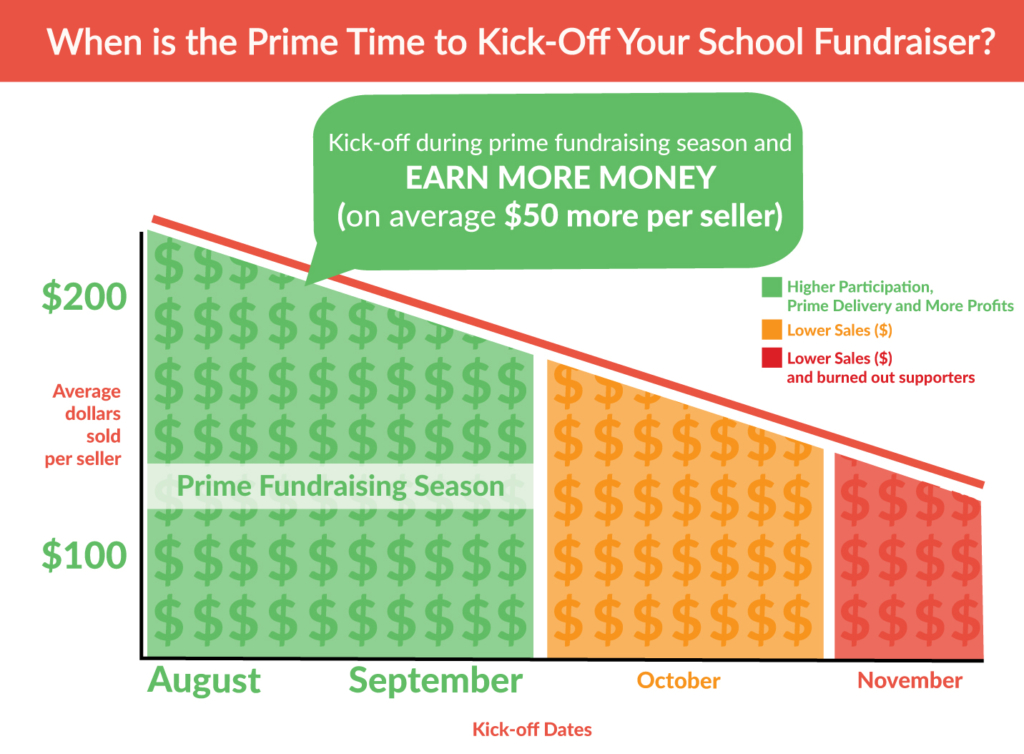 Prime fundraising dates matter, in a very big way.  Be sure to talk with your Charleston Wrap® fundraising coach early in the year to guarantee your school's spot for the most popular dates of the fundraising season.
What are the perks to fundraising during "prime dates"?
Book early to secure your prime fundraising dates (before someone else does!)! Get started today.